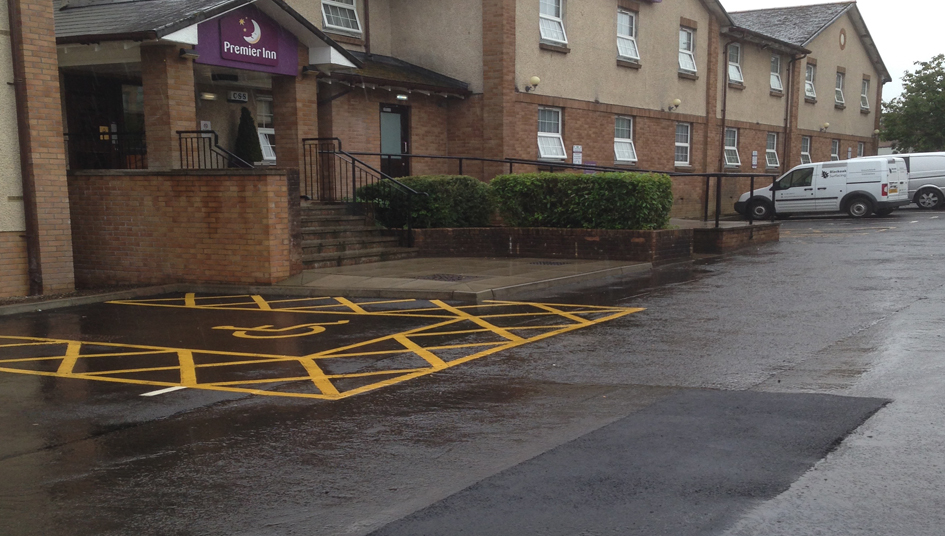 As we are expanding we are adding more skills and services to our portfolio and skillset in order to facilitate all aspects of Civil Engineering to our customers to a high standard.
We have been asked many times if we could provide Ground Maintenance in the past and we have unfortunately had to reply in the negative as with the speed and intensity we have been growing we literally didn't have time to take this aspect of the job on and be 100% confident we were completing it to the best of our abilities.
But times change and now we are extremely happy to say, "yes we can".
Blackoak can now provide you with Ground Maintenance for any site or complex to an extremely high standard. Whether it be faded line markings, a broken kerb, deteriorating surfaces with potholes or just general wear and tear issues, we are the company for the job.
We are even looking at providing month to month and yearly retainer packages so you know any minor inconveniences with your workplace, car ark or any other property will be dealt with promptly and with minimum disruption.
I'm sure you already know the quality of the work but it doesn't hurt to solidify those opinions, so here are a few of our recent projects for you to look through.
All lovingly completed by the Blackoak team 🙂
If this sounds like something that would benefit yourselves then don't delay, give us a call today…. On 01282 546517